Spartan Landscaping LLC provides customers with exceptional customer service and quality landscaping and maintenance work. By developing a company mission statement, vision, and set of core values -Spartan Landscaping LLC crews and managers are all working together with the same priorities, enabling employees to make the best decisions for each client every each day.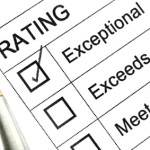 Daily company wide meetings and minutes are recorded to review performance and feedback. Our mission statement, and core values are displayed throughout the office and shop and handbooks.
Mission Statement
To exceed client expectations by providing the best quality service at an affordable cost.
Vision
To be the Property Maintenance leader in Southern Wisconsin. To have brand recognition and awareness for quality, attention to detail, creativity and efficient delivery of professional landscaping management services.
Core Values
Client Relationships – Maintaining open and active relationships with every client – small or large – to provide the absolute greatest property maintenance service available.  Nonetheless, always committed to seek and establish new relationships to expand our company.
Leadership – Inspiring one another to achieve our company vision by demonstrating creativity, innovation, initiative, dedication, and passionate direction while maintaining a positive attitude.
Teamwork – Creating great work relationships and an efficient work environment through respect, appreciation and open communication.
Quality – Committing to the Highest Standards of excellence in every aspect of our company – utilizing quality materials, showcasing professionalism, providing the best service, creative designs and always focusing on safety.
Profitability – Efficiently using labor and materials to support a profitable and productive company – while passing on the savings to each client. Promoting local job creation, stability and company growth.